Sezione di Neuroscienze Cliniche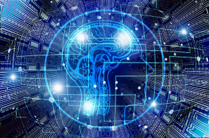 The Clinical Neuroscience Section, based at the National Neurological Institute IRCCS C. Mondino, is divided into three Units:
Clinical and Rehabilitation Neurology 
RESEARCH ACTIVITY
The research conducted in the 3 units covers several fields of Adult Neurology as well as of Child & Adolescents Neurology and Neuropsychiatry.
Headaches 
Headache research dates back to 1970 with the foundation for the small research center devoted to headache and brain circulation. Over the years that followed, activities flourished and gave rise to one of the most important headache centres in the world for research and care, as a joint interdepartmental research center of the University of Pavia and Mondino Foundation.
Ongoing studies deals with preclinical and clinical research activity relating to areas such as:
– animal and human models of migraine;
– comparative analysis of pathophysiological mechanisms;
– gender medicine applied to primary headache;
– innovative diagnostic and therapeutic processes;
– identification of biomarkers of disease/response to treatment;  
– identification of novel therapeutic targets for pain and primary headache;  
– mechanisms and mediators of medication overuse headache;
– pharmacogenetic aspects of migraine.
Research projects an international project funded under the Era-Net Neuron scheme, a collaborative project funded by the American Research Foundation and several other activities.
Neurological rehabilitation 
The research activity of the Neurorehabilitation section addresses a range of neurological diseases (Parkinson's disease, stroke, multiple sclerosis, etc.) and it is geared towards the creation and testing of innovative rehabilitation methods, such as virtual reality environments, neuromodulation and botulinum toxin. Designed to be applied alone or in combination (with each other or with classic rehabilitation approaches), these methods are used with the aim of stimulating and guiding post-injury recovery or preventing disease progression. Preclinical models of stroke are also used to obtain further insights into the pathophysiology of this condition and to intercept/modulate the functional and morphological processes that can stimulate and guide brain synaptic reorganization after stroke-induced neuronal loss.
Movement disorders
The Movement Disorders Research Center covers preclinical and clinical research activities in the field of movement disorders, such as Parkinson's disease, tremor, dystonia, by means of a translational approach. The aim is to characterize molecular, cellular and phenotypic disease markers which will represent possible targets for new drug therapies in patients.
Clinical activity covers a broad range of services for both in- and outpatients, relying on a well-established cohort of movement disorders patients, mostly suffering from Parkinson's disease, but also tremor, dystonia, chorea, thereby counting on over 1000 patients admitted per year. In-patients receive a well-defined diagnostic and therapeutic workup based on the latest avdances and guidelines form international scientific societies.
The Cellular and Molecular Neurobiology Unit utilizes biochemical, immunohistochemical, molecular and electrophysiological techniques to identify the changes in cellular and molecular mechanisms underlying neurological deficits, which characterize these disorders. Both animal and cell models, as well as biological samples (e.g., blood, skin biopsies) derived from patients are stored and analyzed. The identification of mutations responsible for familial forms of different movement disorders, such as forms of monogenic parkinsonism and of hereditary dystonia, has allowed to generate multiple animal models that are essential in order to characterize their underlying pathophysiological mechanisms. To this aim, the Unit takes advantage of sophisticated techniques in order to dissect the molecular underpinnings of intracellular organelles dysfunction, including mitochondria and lysosomes. In addition, novel technologies are applied to the characterization of extracellular vesicles and their composition (e.g., alpha-synuclein, tau). Yet, the Unit covers the in vitro analysis of basal ganglia and cerebellar circuits by measuring neuronal synaptic activity and plasticity in multiple murine models of movement disorder. These research activities are supported by national and international funding agencies.
The above Unit's preclinical research also includes the study of functional alterations in biological samples from subjects with REM sleep behavior disorder (RBD), which is a well-established neurophysiological biomarker of prodromal Parkinson's disease. This peculiar activity is integrated within the Sleep Medicine & Epilepsy Research Unit, in which internationally validated diagnostic algorithms and highly specialized instrumental examinations are used to measure the relationship between a broad range of neurodegenerative diseases and sleep, in order to identify different disease phases, and therefore to characterize disease progression.
Dementia and Cognitive and Behavioral Disorders
The Unit of Behavioral Neurology provides comprehensive diagnosis and evaluation for patients with the following neurologic conditions:
Alzheimer's disease

(AD)

Non-Alzheimer Dementias

Mild cognitive impairment

(MCI)

Frontotemporal lobar degeneration

Mood and anxiety disorders

Analgesic, alcohol and benzodiazepine abuses

Learning disabilities
 The Unit includes specialists in behavioral neurology, but also collaborates with experts in neuropsychiatry,  geriatric psychiatry,  neuropsychology and clinical psychology. The integrated approach to care is suitable for patients experiencing difficulties with cognition, emotion, perception, or behavior as a result, first of all, of neurologic disorders such as AD or other types of dementia, cerebrovascular disease and other neurodegenerative diseases (i.e. amyotrophic lateral sclerosis).  The Unit offers a state-of-the-art diagnostic workup and treatment of all forms of dementia and MCI, and can assist patients and families to determine whether changes in cognition are due to normal aging or disease. There is expertise in the assessment and treatment of a wide range of cognitive problems, including those involving memory, attention, executive functions, language, and visuospatial function. Steps towards treatment involve:
Accurate diagnosis through comprehensive evaluation

Identification of all treatable conditions contributing to neurologic impairments

Development of a treatment plan that can involve both pharmacologic and non-pharmacologic therapies

Follow-up to optimize cognitive, emotional and functional status
Working together with laboratories of basic neurosciences and advanced brain imaging, AD and other types of dementia (fronto-temporal dementia, Lewy body dementia, dementia in corticobasal degeneration, progressive supranuclear palsy, rapidly progressive dementias like prion diseases) can be investigated in several aspects. The Unit, along with the Dementia Research Center (DRC) directed by Prof. Stefano Cappa, and the  Center for Dementias and Cognitive Disorders (CDCD) directed by Prof. Alfredo Costa, both at the IRCCS Mondino Foundation, also provide the  patients the opportunity to participate in clinical trials evaluating potential treatments for AD, advances in neuroimaging and validation of disease biomarkers.
Neuropsychiatry and Child and Adolescent Neurology 
The Pediatric Neuroscience Center deals with a vast research area covering infancy, childhood and adolescence. It focuses on specific pathologies (e.g. neuromuscular diseases; cerebral palsy; rare syndromes involving the nervous system; cerebral and cerebellar malformations; neuro-ophthalmological disorders; epilepsy; migraine and headache; early- and late-onset psychosis; autism; ADHD; intellectual and learning disabilities; psychopathology of adolescence; eating disorders), as well as situations associated with developmental risk (premature birth; situations of social, cultural and environmental disadvantage; parental psychopathology). 
The research conducted by the Center springs from clinical experience and is expressed in different ways: studying neuropathophysiological mechanisms of diseases; expanding both clinical and instrumental diagnostic assessments; looking at new therapy and rehabilitation programs. Many pharmacological trials (clinical trials) and innovative rehabilitation projects (involving telemedicine and advanced technologies) are currently in progress. In accordance with the most advanced research models in the field of neuroscience, equal importance is attached to the neurobiological dimension and to environmental/experiential influences (particularly those related to parental and, more generally, family dynamics).
Neuroimaging
Following several decades of experience in the field of neuroimaging at the Neuroradiology Department of IRCCS Mondino Foundation, the Advanced Imaging & Radiomics (AIR) Center was established in the year 2020 to promote the multidisciplinary development of skills and research expertise in the field of neuroscience. The activity of AIR Center is based upon the mastery of advanced diagnostic imaging techniques developed by  the neuroradiology staff, while being informed by emerging and cutting-edge technical approaches provided by the support of our dedicated group of physicists, engineers, and statisticians.
Some of the most advanced imaging techniques are part of the daily routine of the Center, ranging from the development of new imaging acquisition techniques to the implementation of post-processing pipelines of neuroimages, and aimed towards the active development of multicenter collaboration platforms, with an unyielding focus on scientific rigor. The imaging informatics platform (XNAT) promotes a robust background to the entire post-processing procedure of neuroimaging outputs. Some of the most widely available commercial software platforms are also being utilized to their full potential in our studies. We make an active effort to include these same software platforms in the diagnostic process, to inform and improve our differential diagnoses, while committing to the preservation of a high standard of quality of data analysis and interpretation.
The current research projects of AIR are aimed at several neurological diseases, such as dementia, parkinsonisms, epilepsy, psychosis, migraine, multiple sclerosis and other rare inflammatory diseases of the central nervous system, including autoimmune encephalitis and complications of long-duration immunosuppressive therapies (e.g. PML).  Some of the applied imaging techniques included in our daily clinical and research use include high-resolution 3D structural sequences as well as functional sequences such as diffusion tensor imaging, various perfusion techniques and functional MR imaging applications.
A special mention goes to the AIR research study of neuromuscular diseases, which follows the pluri-decennial scientific interest and clinical competencies developed by the IRCCS Mondino Foundation. Neuromuscular imaging is currently performed on a 3T MRI scanner of the Neuroradiology Department, and applies several quantitative MRI (qMRI) state-of-the-art techniques including quantification of fat replacement and muscle edema in several diseases, ranging from muscle dystrophies to genetic myopathies as well as inflammatory diseases.  Some of the projects in development focus on dynamic imaging, diffusion tensor imaging (DTI) and MT (magnetization transfer) imaging applications. Strong multi-centric collaborations are currently active with several first-level international Centers dedicated to neuromuscular diseases and imaging. As for brain imaging, a dedicated team of neuroradiologists, supported by a skilled group of physicists and engineers, are working together in the development of medical image post-processing procedures. Among ongoing projects are the development of automatic segmentation software, radiomic analysis and application of machine learning and deep learning, with the aim of predicting quantitative features from the analysis of big data in medical imaging. 
The projects of the Advanced Imaging and Radiomics Center work are also being developed in tandem with two parallel units:
The Brain Connectivity Research Unit directed by Prof. Egidio D'Angelo (physiologist), of the University of Pavia, and Prof. Claudia Gandini Wheeler-Kingshott (physicist), of University College London (UK) and the University of Pavia.

The Cerebral Hemodynamics and Autonomic Pathophysiology Research Unit, directed by Dr. Daniele Bosone, neurologist and Healthcare Director of the Mondino Foundation.
Neurophysiology
The Neurophysiology Unit of the IRCCS Mondino Foundation has a history of excellence that spans decades. Several electrodiagnostic examinations including electroneurography, electromyography, multimodal evoked potentials, laser evoked potentials, standard and high-density electroencephalography, video electroencephalography, polysomnography and video-polysomnography, as well as numerous special investigations (e.g., study of cranial and spinal reflexes, cortical positive and negative myoclonus, different techniques of single fiber electromyography, polygraphic electromyographic recordings in patients with different movement disorders, actigraphy) are delivered. Some instrumental and clinical investigations are an exclusive prerogative of this Institute on the national territory (e.g., electrokinesigraphic study of swallowing, electromyographic study of laryngeal and pharyngeal muscles, Dim Light Melatonin Onset determination by salivary melatonin dosage). 
Neurovegetative (e.g., tilt test), neurotological (e.g., vestibular evoked potentials), neuro-ophthalmological (e.g., visual field study, optical coherence tomography), and quantitative sensory testing (QST) tests are also available, together with different non-invasive brain stimulation techniques (e.g., different paradigms of transcranial electrical stimulation, and transcranial magnetic stimulation) that can be used for therapeutic purposes in different neurological and psychiatric diseases.
All the investigations are applied both in the clinical and preclinical setting. More than 9000 patients are admitted per year to a broad range of outpatient services that also include botulinum toxin injection for different neurological disorders (e.g., diseases with spasticity, dystonia, sialorrhea, hyperhidrosis) and care of patients with neuromuscular diseases, epilepsy, and sleep disorders. Several lines of research covering a broad range of neurological diseases are ongoing, also in collaboration with other national or international structures. Among the main lines of research: 
– study of spinal nociceptive reflexes in patients with spasticity and effects of botulinum toxin treatment
– study of pain control systems in patients with headaches syndromes
– study protocols based on the use of non-invasive brain stimulation techniques with high neuromodulatory potential in different pathological conditions (e.g., stroke, Parkinson's disease, migraine)
– electrokinesiographic (EKG) investigation for swallowing assessment in both physiological and pathological conditions
– studies in patients with extrapyramidal syndromes (i.e. progressive supranuclear palsy, multisystem atrophy) in order to characterize, through electromyographic study of 'special' muscles with some autonomic innervation (intrinsic laryngeal muscles, external anal sphincter), peculiar pathogenetic aspects that might be useful in the early differential diagnosis with Parkinson's disease
– clinical and electrophysiological studies in patients with neuromuscular disorders, in particular peripheral nerve disorders (ganglionopathies, chronic inflammatory demyelinating polyradiculoneuritis, multifocal motor neuropathy), also in the context of national multicenter studies
–             quantitative sensory testing studies in different neurological diseases
–             electrophysiological assessment in patients with post-acute COVID-19 symptoms
– evaluation of sleep features in post COVID-19 syndrome
– characterization of clinical and neurophysiological markers of neurodegeneration in prodromal Parkinson's disease and dementia, namely REM Sleep Behavior Disorder 
– characterization of EEG signaling and connectivity in epilepsies and dementias
– study of clinical, neurophysiological and chronobiological features of epilepsies with sleep-related manifestations
– investigation of circadian rhythm and effect of light therapy in insomnia
– clinical and instrumental assessment of the effects of stimulant drugs in narcolepsy
EDUCATIONAL ACTIVITY
Residency Programs in:
Neurology (Director Prof. Cristina Tassorelli)

Child Neuropsychiatry (Director Prof. Simona Orcesi)
Three-year Degree Courses in:
Neurophysiopathology techniques (Coordinator Prof. Alfredo Costa)

Neuro and Psychomotor Therapy of the Developmental Age (Coordinator Prof. Simona Orcesi)

Speech therapy (Coordinator Prof. Cristina Tassorelli)
PhD Schools
PHD  in Biomedical Sciences (Coordinator Prof. Antonio Pisani)
Master Schools
Master in Neurorehabilitation (Coordinator Prof. Cristina Tassorelli, with the support of Prof. Giorgio Sandrini)
Other teaching activities
The Faculty of the Clinical Neuroscience Section holds courses in the Medical Schools of Pavia University (Golgi and Harvey), Graduate Schools of Biotechnologies, Neurobiology, Motor Sciences and Medical Neuroradiology, Residency Programs in Neurosurgery, Physiatry, Interna Medicine, Emergency Medicine, Ear-Nos.