Sezione di Psicologia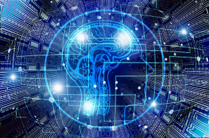 At the Psychology Section of the Department of Brain and Behavioral Sciences, our mission is to conduct the most innovative and multidisciplinary research to gain insights into the psychological and neural mechanisms at the core of normal and abnormal human behavior. This evidence-based knowledge is transferred to our students, as we aim to provide the next generations of psychologists and cognitive scientists with the best educational opportunities that will help orient them in professional practice. 
We currently offer undergraduate and graduate degrees: 
– A three-year Bachelor's degree in Psychological Sciences and Techniques, which provides a solid foundation for the different psychology sub-fields (Laurea in Scienze e Tecniche Psicologiche, conducted in Italian); 
– A two-year Master's degree in Psychology, which provides advanced knowledge and professional skills (Laurea Magistrale in Psicologia, conducted in Italian); 
– A two-year Master's degree in Psychology, Neuroscience and Human Sciences, co-organized by with the University School for Advanced Studies (IUSS) Pavia, which is a multidisciplinary course of excellence entirely conducted in English.
The research activities of the Psychology Section are organized in the three different Units, according to the specialty area each one covers and to the expertise of their relative members. 
Cognition and Neuroscience Unit
The Cognition and Neuroscience Unit is made up of different teams of researchers investigating the basis of human cognition and also seeking to understand the complex neurobiological mechanisms subserving cognitive processes.
A first major area of interest is devoted to the study of some of the most fascinating aspects of human cognition, including the semantic memory network, music processing as well as the strict relationship between perception, mental imagery  and spatial representations. In addition to this, by taking a lifespan perspective, members of these area are interested in gaining insights into normal and pathological cognitive aging, with a special attention to cognitive rehabilitation, and into typical and atypical cognitive developmental trajectories, with a focus on learning disabilities (see also the Developmental Psychology Unit). This is made possible by combining different methods and techniques, including classic behavioural paradigms, non-invasive brain stimulation, (e.g., TMS and tDCS), computational approaches to meaning (e.g., distributional semantic) and by taking advantage of models of sensory deprivation (e.g., blindness).
A second area of interest is dedicated to understanding the relationships between brain and behavior by taking a clinical neuropsychology approach and, hence, closely examining clinical disorders associated with brain lesions and neurodegenerative diseases. These mainly involve disorders of body representations, motor awareness, body ownership and sensory-motor integration. The interest is as well extended to healthy individuals to construct cognitive models for mental body representation, with a variety of methodological approaches employed, spanning from physiological manipulation (e.g., caloric vestibular stimulation) to neuroimaging approaches (e.g., fMRI).
The facilities of the Cognition and Neuroscience Unit include several laboratories for behavioral testing (e.g., computerized systems) and two laboratories equipped with TMS and tDCS.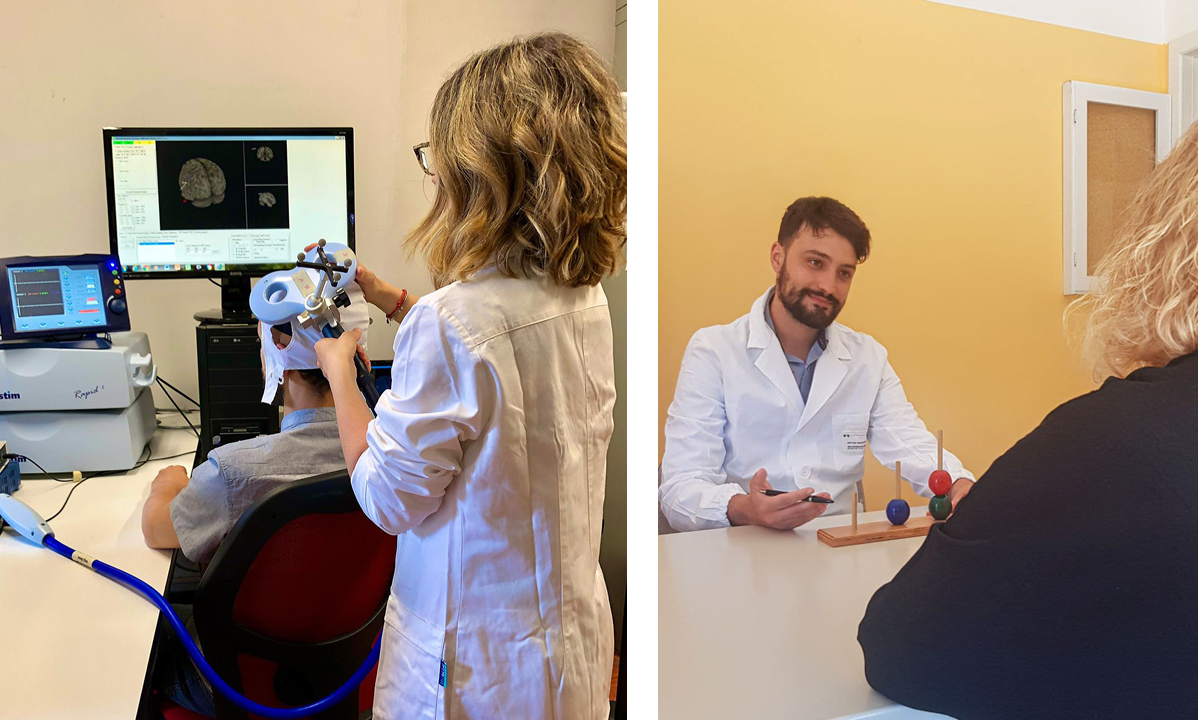 Developmental Psychology Unit
The Developmental Psychology Unit seeks to understand the cognitive aspects that influence developmental change and that support children's emotional and mental wellbeing.
A first area of research is focused on the new and unexplored aspects of parenting and child development, with a deep emphasis on typical and atypical socio-emotional development  (i.e. attachment and risk factors in development). A primary mission is also to promote positive parenting and sensitive discipline through evidence-based intervention, as well as to assess short or long-term risk factors in adoption with heterosexual  and same-sex parents.
A second area includes the investigation of people's social and cognitive functioning and works closely with practitioners and teachers. The interest is committed to the developmental trajectory of children's theory of mind and to the individual differences in the components of children's mental state knowledge, with the ultimate goal to identify the more efficient strategies that can help promote children's and older adults' theory of mind.
A final area is devoted to understanding, educating and supporting children with specific learning disabilities, as well as those with high cognitive potential (i.e., gifted children).
This Unit works closely with local schools, teachers, families and is equipped with several laboratories and child-friendly rooms for testing.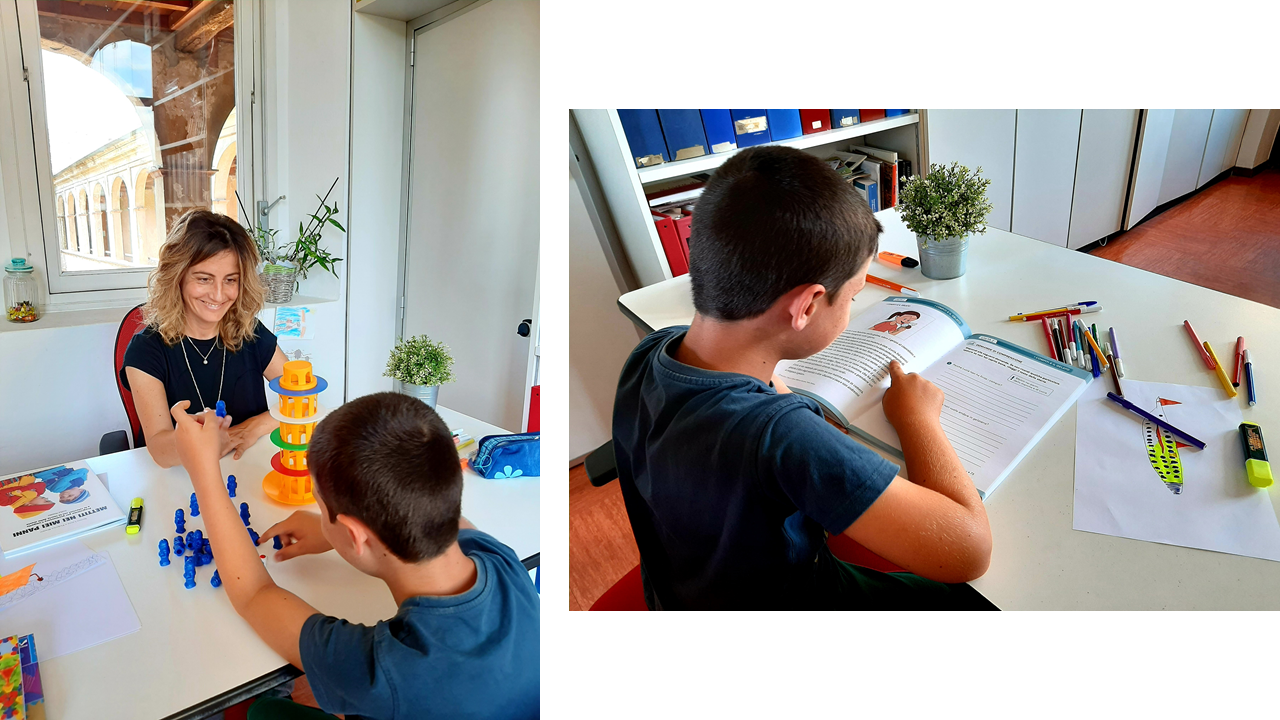 Applied Psychology Unit
The Applied Psychology Unit is mainly committed to appraise the translation of psychological theories and principles into high-quality applications to foster the treatment of health problems, the optimization of socio-cognitive functioning and the enhancement of workplace wellness.
A first filed of investigation targets the efficacy and safety of psychological and pharmacological interventions for mental disorders through the rigorous application of meta-analytic and meta-epidemiological tools, which are also employed to document the systematic effects of diverse strains of bias, such as conflict of interest (whether financial or not).
A second area focuses on developing cognitive and socio-cognitive interventions to foster the improvement of older adults' performance, by emphasizing the prominence of age-related differences in socio-cognitive abilities (e.g., theory of mind and decision making processes in aging). A complementary aim is to investigate the neural basis of social and affective processes and, more specifically, the formation of socially relevant impressions such as trustworthiness.
A third area converges on the study of occupational well-being in high-risk occupations, in particular rescue workers, such as firefighters, police officers, ambulance operators. This area is also devoted to understating the dynamics subserving stress and burnout among healthcare professions. In both cases, the perspective is on positive psychology, with the aim of analyzing not only detrimental effects, but also personal and organizational resources able at buffering the negative effects played by stressors.
This Unit is equipped with several laboratories for testing and interviews.